Branding seems like marketing jargon, but it's actually an extremely important part of freelancing – much more than it's given credit for. Whether or not you think branding is important or find it ridiculous, the truth is that we live in an era where branding is crucial to a freelancer's success.
It's important to see branding as more than just an icon, logo, a visual theme, or a product. A brand is a relational tool and the standard industry definition is that it is the overall identity of the organization, which includes its visual elements, sure, but also its mission, vision, and the core values its members hold.
The Freelance Designer ToolboxUnlimited Downloads: 500,000+ Web Templates, Icon Sets, Themes & Design Assets

DOWNLOAD NOW
"Marketing," then, in a sense, is how you get that message to an audience, which is, in this case, your client.
Ultimately, branding tells your client what kind of service they're going to receive. It communicates your process, your style, your work ethic, and so much more. It also helps communicate your strength as a professional.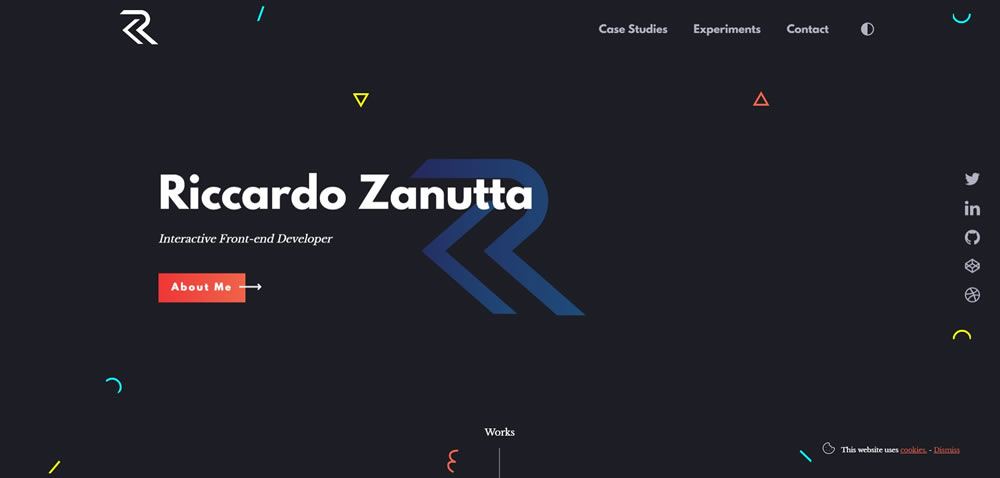 Your brand isn't the only thing that's important to remember, however – you also need to consider the brand that your client has. So not only is it important to communicate your own brand to your client, but it's equally crucial to understand branding as it pertains to your client, and the message they want to get across.
But what does that mean for individual freelancers? What does it mean to have a personal brand? And how can that help freelancers in pitching to clients, working with them, and helping a client develop and refine their message to enhance the value of your project deliverables?
What Does Branding Mean for Me? Think about what makes you, well, you
Ask yourself what your personality is, and how it sets you apart from the crowd. Freelancing, as more and more people do it, is becoming extremely competitive and you need to set yourself up as not just a developer or a graphic designer, but one with panache who knows how to communicate your unique style.
Ask yourself how your work process reflects that. Are you a fun worker? Constant communicator? What are your core values?
Check out your competition. What's on their website? How many items do they have in their portfolio? Think about how you differ from them, yes, but consider what they have and add to it.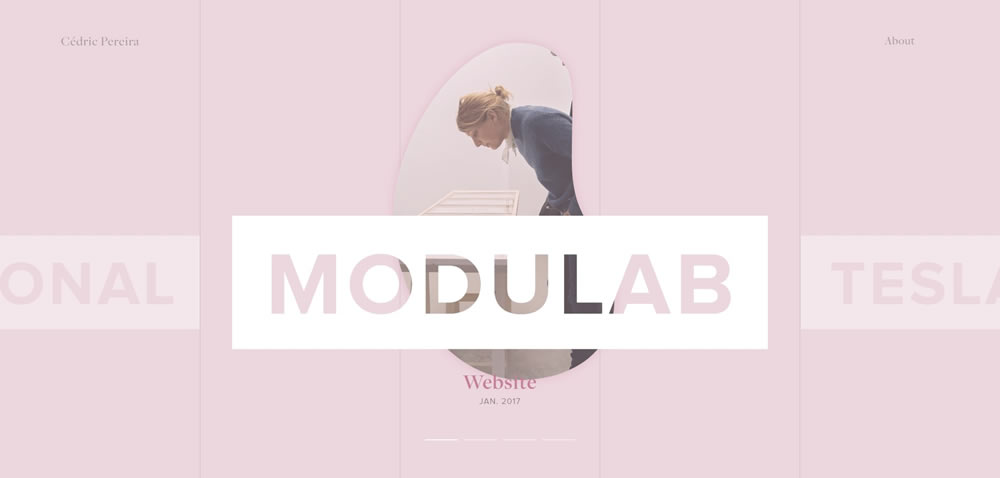 Considering the above, craft a full bio and brand statement, and a unique selling proposition that specifically demonstrates what makes you unique and why a client should hire you above all else. Inject personality in everything you do. Create awareness of your products and your value.
Provide a roadmap. Use customer mapping or design thinking to consider how to implement your brand into your process so that what you do incorporates who you are, what you stand for, what you offer.
Consider branding as an experience, or a service, and how that will define the relationship between you and your client.
Revise, revise, revise
Think about how what you do is constantly refining your skills and changing your experience levels. Don't think the brand you came up with when you started is the brand you need to stick to forever.
It's important to make sure that you're keeping yourself and your brand updated based on what you're doing.
Showcase your skills
Develop a unique company name. If the company name is your name, make sure that falls in line with your personal brand.
Develop a website, a portfolio, or a blog (depending on the kind of work you do). If you're a writer, you need to be able to show the client either your experience as a guest poster, or your own personal writings. You don't want to sell yourself as a writer without any examples. You don't want to bill yourself as a graphic designer if you have no designs.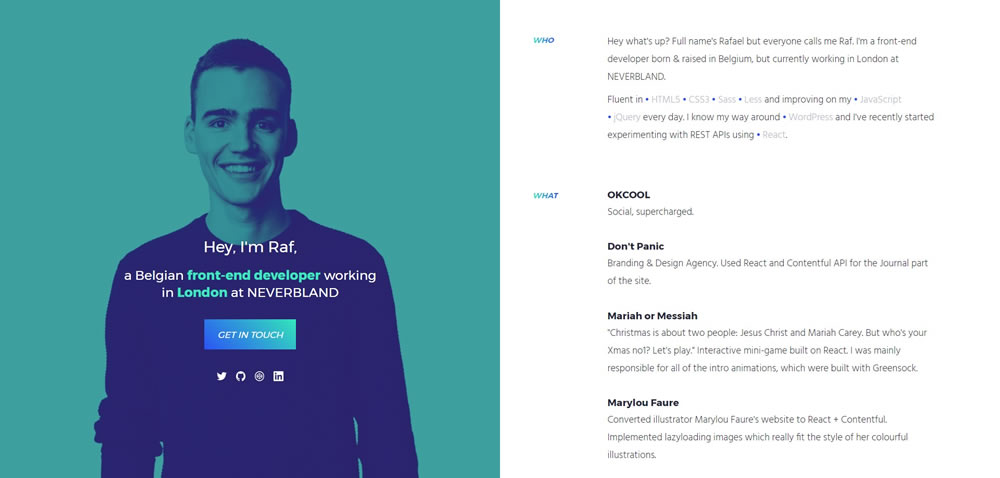 Create a timeline for consistent updates to your website. Don't necessarily upload your entire portfolio at one time if you don't have consistent and constant portfolio additions. Space it out, and make it look like you're ensuring constant upkeep.
Figure out your experience. Craft a resume that reflects what you do. Make it a visual one that a client can experience, not just view, especially on a website.
Think about what people see
Manage your visual presence. Get a good looking logo that effectively communicates your brand. Think about how colors, geometric designs, minimalism, and so on can communicate who you are and what you do.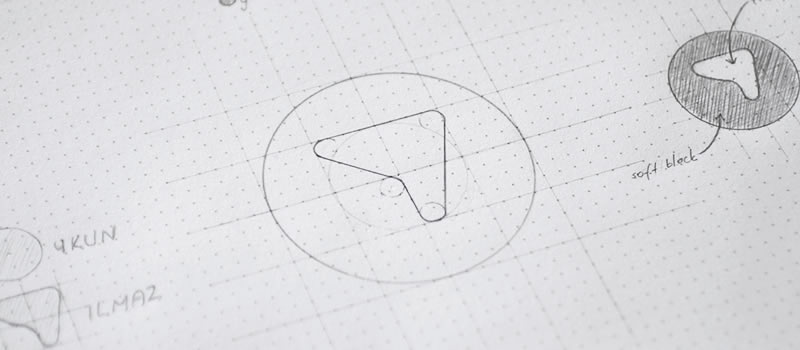 Your social media can define you
Be cognizant of your social media presence and make sure it reflects what you want people to think about you.
This doesn't mean you can't have raunchy tweets or a clear political bent – but you do need to be aware that your clients will see these things, whether or not you list them as your social media profiles.
Remember that everything that is public is completely accessible by everyone. If you have a humorous brand, make sure you're funny. If you have a design background, make sure your social media profiles are kept looking good.
Get professional and official
Have business cards you can hand out to people who might in conversation mention they could use your services.
Utilize networking, and develop a good elevator speech. Figure out what you want to communicate it, what story you want to tell about yourself, and figure out how you can say it in 30-60 seconds.
What Does Branding Mean for My Client? Do your research and work on your proposal
If they have a website, and you're making emails for the client, check out their website ahead of time. In fact, even before crafting a proposal to get hired, make sure that you have suggestions lined up for what you can offer, what you'd improve, what changes you'd make, and what kind of project you'd be making for them.
We also can't stress this enough: don't use the same proposal for every client. They'll be able to see right through you, and no client wants to feel like the freelancer is treating their project like every other project. Clients want to know that you've given their specific project specific attention, that you've thought about what you can do together, and how you work.
Understand their brand
Ask questions. Better yet, create a Google form for them to fill out that asks them questions like "What is your personal brand?", "What are your values?", and "What message do you want to communicate to your audience with whatever you're developing for them/ who is your audience?"
This communicates your professionalism and shows them you have a standardized approach to completing projects – essentially, it shows them that you've done this before and you know what needs to get done and what is required for getting the job done.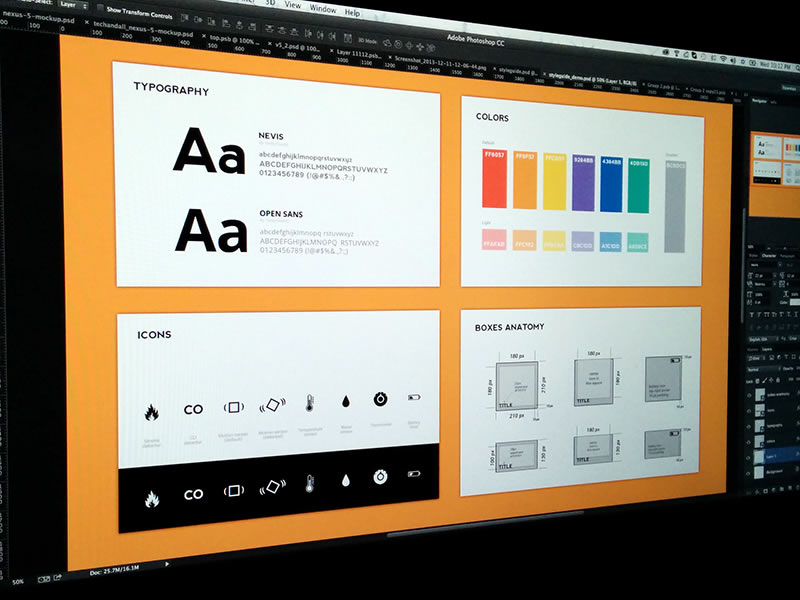 Communicate constantly
Make sure that at every step of the way you're effectively communicating with your client to make sure that what you're making lines up with they want. You don't want to spend 10 hours on something the client despises. That will waste both your time and your client's, and nobody likes wasted time.
Read more: 1stwebdesigner.com